About Colline Integrated Security Services
Colline Integrated Security Services
Colline Integrated Security Services is a New Jersey-based full-service security company established in 1980. Our three main divisions (Lock, Door and Electronic Security), meet every facet of your security needs. Proudly serving the Tristate Area, we blend tradition with technology to deliver client-focused support that embraces timeless service values. Our technicians are professional, prompt and reliable, and our service is unequaled.
Colline Integrated Security Services is fully licensed, bonded and insured and has an A+ rating from the Better Business Bureau. Carefully selected for their skill and commitment to quality, our technicians are trained and certified in the latest security technologies and industry standards, allowing us to keep pace with the most stringent personal and industrial security requirements.
We proudly serve commercial and industrial clients. Our client base ranges from government agencies, property managers, healthcare facilities, supermarkets, financial institutions and universities to small, medium, and large corporations and pharmaceutical companies, as well as homeowners and retail businesses.
It is our privilege to provide each of our customers with personalized, custom security solutions, utilizing today's most progressive technologies.
Property management companies
Healthcare facilities & hospitals
Defense contractors
High-tech computer companies
Real estate companies
School districts
Government offices & municipal agencies
Supermarkets
Warehouses & industrial complexes
Fast food restaurants & food service industry
Malls & retail facilities
Apartment complexes
Single and multi-family homes
and more...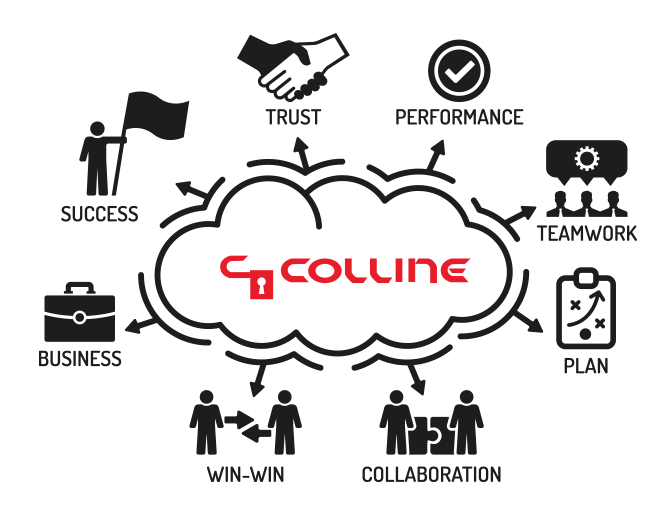 Professional Affiliations & Licenses
Pursuing industry excellence at every project phase, Colline Integrated Security Services' industry affiliations include: